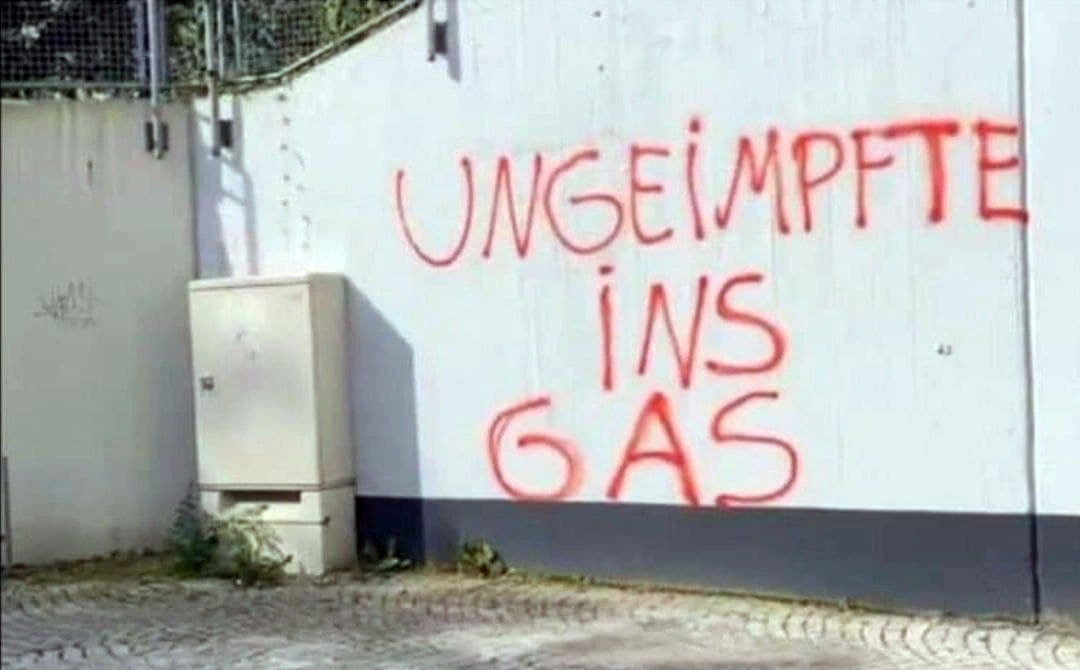 When hatred means only loathing protected categories, but it's fine to direct your anger at new outgroups.
As the antithesis to love, hatred is a natural emotion as old as humanity itself. We hate people who, we believe, mean us harm. By "us" I mean our immediate in-group, ourselves, our family and our wider community. Hatred has its roots in distrust of perceived enemies and fraudsters, something we learn from an early age for the purposes of survival. There's a reason we teach our children not to accept sweets from strangers. Can we ever justify hateful feelings? Can we ever forgive the perpetrators of heinous crimes? Some may argue that we should only hate evil deeds and give criminals a chance to repent and beg forgiveness. Others argue that some psychopathic criminals are beyond redemption and fully deserve lifelong imprisonment or early death. It may be culturally acceptable to hate irredeemable mass murderers and serial rapists, but organised criminals get others to do their dirty deeds. They also tend to have influential legal and public relations teams to protect them against any likelihood of prosecution.
Hatred is very problematic when it comes either to collective guilt or the demonisation of outgroups at odds with mainstream society, however defined. It may be wrong to tarnish a whole ethnic group with the crimes of their ruling elites, but such divisive tactics often serve the interests of the new ruling classes. The old British upper crust appealed to patriotism and civilisational superiority. They were happy for British settlers to displace the natives in far-off lands when it suited their expansionary purposes. To justify colonialism, the dominant organs of propaganda unpeopled the restless natives. Today they exploit migratory flows in the opposite direction for almost the same reasons, to undermine traditional ways of life, suppress self-sufficiency and subjugate everyone to their rebranded corporate dictatorship.
Back in the 1950s and 60s it was okay to hate practising homosexuals. As late as 1983 the mainstream media vilified Peter Tatchell, an openly gay Labour candidate, posing on the radical left, in the inner-city Labour stronghold of Bermondsey. He lost to the Liberal candidate, Simon Hughes, who later admitted his bisexuality, after attempting to deny such rumours for over 20 years as a high-profile politician. Today, the same treatment is meted out to alleged transphobes, namely people who believe in natural procreation and biological definitions of man and woman. We witnessed this in the Scottish National Party's recent leadership election contest. The same corporate media that 40 years ago had hounded Peter Tatchell as a dangerous extremist conducted a smear campaign against Katie Forbes, a devout Christian who had opposed the ill-fated Gender Recognition Reform bill.
Yesterday's protected categories can become today's outcasts. Germaine Greer has transitioned from being a celebrated feminist author, admired by the radical chic left and regularly appearing on TV, to a reactionary old bat that transgender rights activists want to de-platform. It's now politically correct to hate TERFs (trans-exclusionary radical feminists) as we can observe in countless videos of screeching blue, green or pink-haired demonstrators attempting to stop natural-born women, such as the courageous Kellie-Jay Keen, from defending their gender-based rights.
It seems only yesterday when the woke left defended Muslims against Islamophobia. Now the spectre of Islamophobia has served its purpose in justifying the more surveillance and censorship as well as shutting down rational debate on mass migration, social engineers feel empowered to target fragmented religious communities who oppose the teaching of gender theory in primary schools. The Scottish government's new hate speech law encourages children to report parents who express homophobic or transphobic beliefs. This pretty much incriminates followers of all leading faiths that preach the virtues of motherhood in the context of stable two-parent families.
Last but not least, we have the sizable minority of adults and teenagers who consciously decided not to succumb to unrelenting coercion to get vaccinated in order to participate fully in society. For the best part of two years, TV talking heads, celebrities, employers, politicians, academics, trade union bosses, social media influencers and religious leaders not only evangelised mRNA injections, they lampooned antivaxxers as ignorant, selfish and anti-science. Even Noam Chomsky supported the isolation of the wilfully unjabbed. At stake was much more than vaccine safety, but bodily autonomy, transparency and accountability. All of a sudden, people lost the right to disagree with state-mandated pseudo-scientific dogma. The left-branded progressive media now targets not so much the unvaccinated as those who question the vaccine narrative, including people like Dr Aseem Malhotra or Andrew Bridgen MP who had initially backed the vaccine campaign. It's okay to hate the enemies of the Biotech Mafia.